Tell us a little about what you need, and we'll respond quickly with our price and estimated turnaround time.
Need an appraisal now? Order securely online for an accurate, reliable appraisal to fit your specific needs.
When you need to know the true value of a property, you need an expert. Find out about the appraisal process.
Service Areas:
Sangamon:Springfield, Chatham
Macon: Decatur, Mt. Zion, Forsyth
St. Clair: Belleville, Collinsville, Columbia, Fairview Heights, Lebanon, O'Fallon
Madison: Alton, Collinsville, Edwardsville, Granite City, Highland, Troy, Bethalto
Effingham: Effingham, Altamont
Coles: Charleston, Mattoon
Christian: Taylorville, Pana
Montgomery: Hillsboro, Litchfield
Marion: Salem, Centralia
Fayette: Vandalia
Bond: Greenville
Shelby: Shelbyville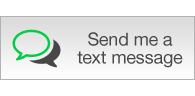 There was a problem returning the RSS feed.